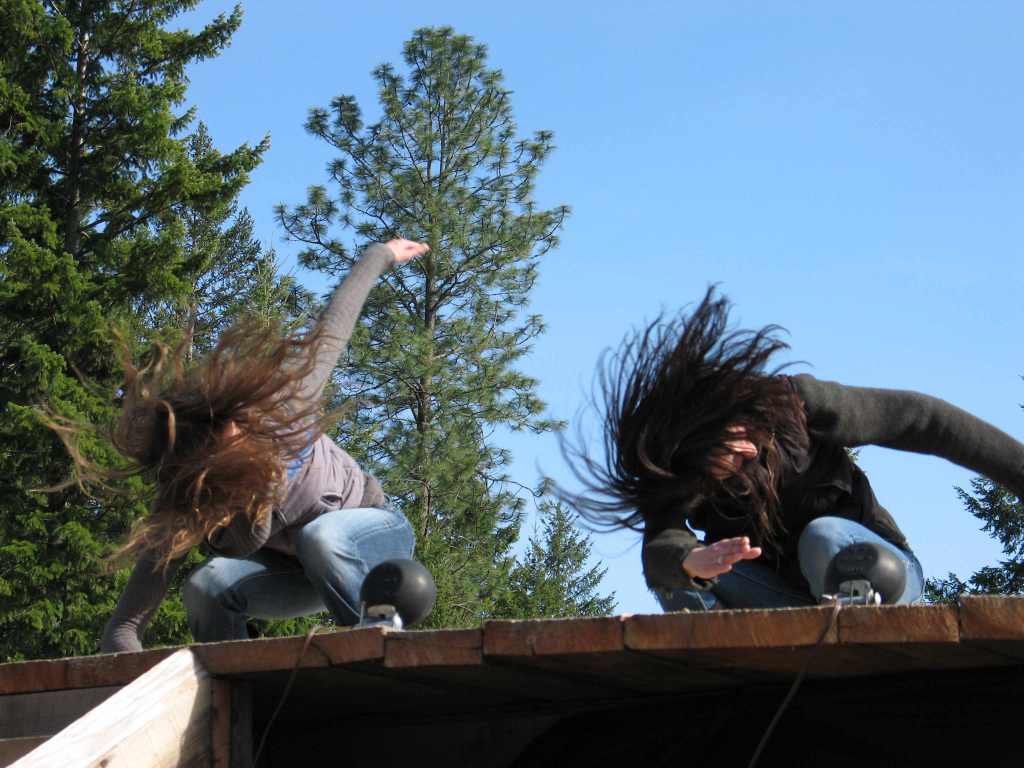 Intimate and expansive, Mal de Mer is a lexicon of dance made up of sea songs, Scottish jigs and explosive gestures. This wryly-constructed dance piece dives into the physicality of being unsteady, off balance and slightly askew, revealing the depths of our stormy relationship to the sea, even if sometimes, it just makes us sick to our stomachs.
An outdoor work, Mal de Mer took place in Crab Park, July 9–11, 2010 as part of Vancouver's Dancing on the Edge festival.
Created by Susan Elliott and Tanya Marquardt, two nationally and internationally recognized dance and theatre artists, Mal de Mer includes set design and sailcloth installation by Jesse Garlick and Barnaby Killam, sound design performed live by Emma Hendrix, costume design by Nita Bowerman and dramaturgy by Heidi Taylor.
Co-presented with Anatomica.
Development and production made possible through the generous support of BC Arts Council, The Dance Centre, The Caravan Farm Theatre, The City of Vancouver, and the Firehall Arts Centre.